Western Maine Dance and Gymnastics (WMDG) is, as the name says, a gymnastics and dance center located in the western Maine town of Bridgton. The roots of the organization can be traced back to 1985 when director Belisa Harriman and her sister Billi Lynn opened B&B Dance Studios in Westbrook, Maine. In 1988, Belisa moved the operation to Bridgton under the new name of Bridgton's Broadway Studio located at 100 Main Street. Some years later the operation was moved a few doors down into a former Masonic Hall and expanded to include a fitness facility aptly named Lake Region Fitness.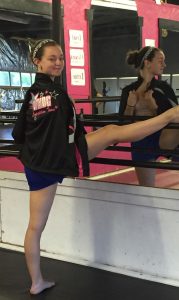 The school and fitness center moved again a few years later to a new construction project located in the Sandy Creek area of Bridgton. Subsequently, in an effort to focus the company's offering and reduce overhead costs, Belisa closed the fitness center portion of the operation in 1999 and collaborated with Bridgton Recreation to offer her dance and gymnastics operation as part of the recreation department offering.
In 2006, Belisa moved the organization to 32 Portland Road in Bridgton under the moniker of Western Maine Dance and Gymnastics. While the facility is a bit undersized, it does not stop kids from Bridgton and several surrounding communities from making the regular commitment to sharpen their dance and gymnastics skills.
In 2014, Belisa moved to her current location at 12 Bacon Street in Bridgton. This new facility allows for the growth that Western Maine Dance and Gymnastics needed. With two separate spaces for dance and gymnastics Belisa is now able to offer more classes.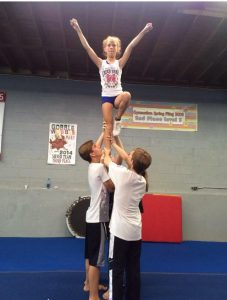 The Western Maine Dance and Gymnastics School motto of "Turning today's believers into tomorrow's achievers" is the focus of the staff at WMDG. We strive to instill the confidence and draw out the potential of each student no matter what their level of physical aptitude might be. Recreational, competitive, and recital/demonstration level opportunities are regular offerings with a constant eye toward the fundamentals of each discipline. Children are not simply taught routines. They are instructed in the core competencies of each area of interest, with recitals and competitions offered as an opportunity to demonstrate what they have achieved.
The safety of participants, observers, and instructors is always the most important factor within the operation.
Seasonal classes and competitive opportunities are regularly offered in the various disciplines of dance, gymnastics, and cheerleading. Yearly educational, competitive, and/or showcase excursions to various destinations are offered on an annual basis to be determined at the director's discretion.
WMDG Staff
Belisa Harriman – Owner
Terri Frost – Front Desk & Office Manager
Jessica Webb – Dance Team Director & Instructor
Ciara Harriman – Dance Instructor